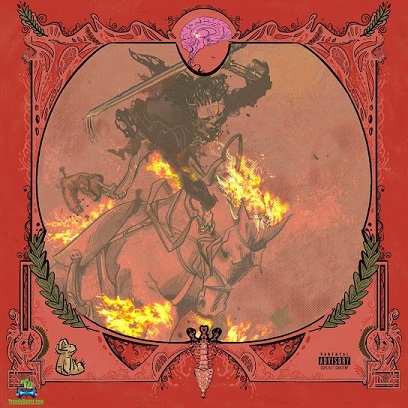 Rema - Ravage EP Album
Album Artist: Rema
Title:
Ravage EP Album
Track List:
5
Download Rema Ravage EP Album: The exceptionally talented music icon, masterful songwriter, and electrifying stage performer, none other than Rema, has once again graced us with an absolute masterpiece which he tags, 'Ravage' EP. It was in the year 2023, that this awesome project was unveiled to the audience.

One year, since Rave & Roses has seen Rema continue to display an intuitive knowledge of the Afrobeat terrain, explored through songs like 2022, 's "Calm Down", and the remix which features the top-notch beautiful American female singer, Selena Gomez.

Across, five songs on this EP, each track is a testament to his creative prowess, showcasing his ability to effortlessly blend poignant lyrics with captivating beats. London, Blaise Beatz, and P Prime deserve recognition for their exceptional production, their skillful craftsmanship brings the tracks to life, ensuring that every beat and melody is perfectly executed.

Witnessing the rise of Rema and his illustriousness has been an exciting journey for both fans and industry professionals alike. With "Ravage (EP)", he has firmly established himself as an artist to watch, and his name continues to gain momentum in the music industry.
Advertisement
Download Rema - Ravage EP Album Below
Share this post on