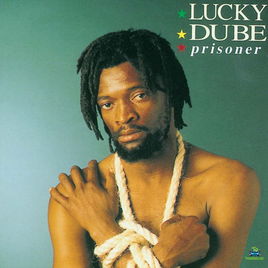 Lucky Dube - Prisoner Album
Title:
Prisoner Album
Track List:
8
Download Lucky Dube Prisoner Album: Renowned South Africa's reggae music singer and song writer, Lucky Dube outputs this iconic project titled Prisoner as his debut body of work which he released in the year 1989. Prisoner houses a total number of eight songs and was released by Shanachie Records in the United States.

The production credits for this remarkable album by Lucky Dube was handled by producer Richard Siluma in collaboration with Dave Segal.
Advertisement
Download Lucky Dube - Prisoner Album Below
Share this post on