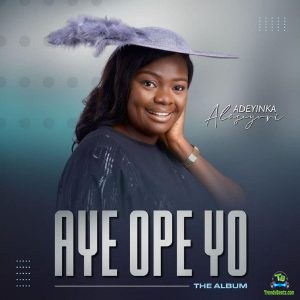 Adeyinka Alaseyori - Aye Ope Yo EP Album
Title:
Aye Ope Yo EP Album
Track List:
5
Download Adeyinka Alaseyori Aye Ope Yo EP Album: Gifted Nigerian gospel female singer, Adeyinka Alaseyori release her third studio body of work named, Aye Ope Yo, for the amusement of her fans. The project comprises five mysterious records, written, recorded and well-formulated by Adeyinka Alaseyori.
The project is sure to uplift one's spirits to God. Adeyinka Alaseyori really infused some unique and genuine creativity in his vocals. This artist is so talented and gifted, known for delivering inspirational and melodious tunes. Just take out your time and listen to this project.
Download Adeyinka Alaseyori - Aye Ope Yo EP Album Below
Share this post on
Advertisement