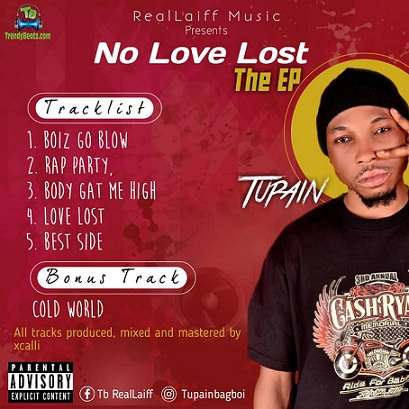 Tupain - No Love Lost EP Album
Album Artist: Tupain
Title:
No Love Lost EP Album
Track List:
6
Download Tupain No Love Lost EP Album: Young talented Nigerian growing singer, Tupain released this beautiful project, No Love Lost. The said body of work bagged six amazing tunes, well-written and recorded by Tupain, which was delivered to his fans in the year 2022. All records were produced, mixed and mastered by Xcalli.

Tupain is one of the rising Nigerian singers, working hard to be recognized globally. He uses this extended playlist to showcase his God-given talents to his growing fanbase and the music community. All records presented in the project are so on point, Check it out below.
Advertisement
Download Tupain - No Love Lost EP Album Below
Share this post on