Masterkraft - Egbon (Video) ft Phyno | Download Video MP4
Posted By: Craft Party &nbsp
(Download and Watch on TrendyBeatz)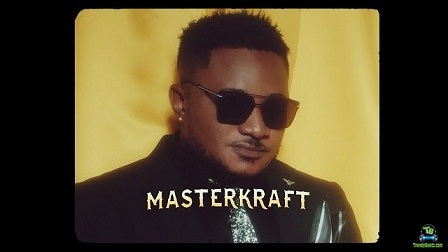 Download Masterkraft - Egbon (Video) ft Phyno
Featuring: Phyno
Track Title:
Egbon (Video)
Directed By:
Clarence Peters
Advertisement
Top and Trending Nigerian Record producer, Masterkraft, drops the official video of his 2021 song named 'Egbon" featuring Phynofino.
Renowned Nigerian sound engineer, Masterkraft, launches the visual of his latest song "Egbon" on which he taps the availability of Penthauze CEO, Phyno, who took a whole verse for a perfect rendition, without disappointing.
Egbon, by Mastakraft, comes through from his collaboration with Zlatan and FineBoi Bella, on the song named "Halleu" which still basking around.

Egbon, is an Amapiano sound. The song was self-produced by Masterkraft, while the video, was shot and directed by iconic videographer, Clarence Peters.
Advertisement
Trending on TrendyBeatz!!
And Also
Download Audio: Masterkraft Egbon ft Phyno Mp3
Share post on
---
META TAGS
Masterkraft
Phyno
Egbon (Video)
Other Videos By Masterkraft
---
You May Also Like;
---
---
---
---
---
---